Team Bundufundi - what we do!
Team Bundufundi is a family team competing in the "Rhino Charge", a unique wilderness challenge created to raise funds for conservation in Kenya.
We have entered the Rhino Charge every year since 1996 and raised over $300,000.
Fundraising efforts directly support Rhino Ark, working to ensure that vital mountain forest landscapes are conserved and managed for the benefit of all Kenyans.
What is the Rhino Charge?
The Rhino Charge is an annual off-road challenge held in Kenya in which teams must visit 13 points (guard posts) scattered over approximately 100 km² of rough terrain within 10 hours.
​
Each team is given a map of the venue, co-ordinates of 13 guard posts and their start position the night before the event. Teams must plot the guard posts on the map and decide their route. The winner is the competitor who visits all the guard posts in the shortest distance (measured by GPS).
​
Team Bundufundi is entering the 2019 Rhino Charge which takes place on Saturday 1st June 2019.
The 2019 Rhino Charge location remains a secret until just prior to the event!
​
Please donate and help us reach our pledge of $15,000.
​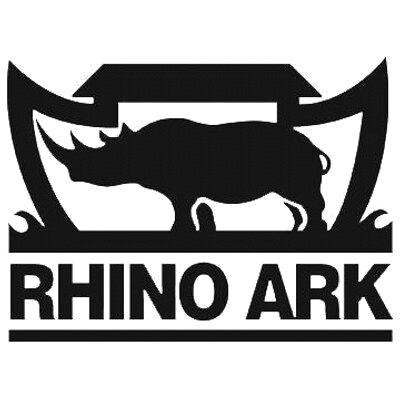 Rhino Ark is funding and leading conservation of Kenya's mountain forests in the Aberdares, Mt Kenya and Eburru-Mau.
Montane forests support an abundance of wildlife and plants including endemic species. A third of the Kenyan population depend directly on water from rivers which rely on the forest to maintain their flow.
These are extraordinary and valuable ecoystems and their conservation is of vital importance to the future of Kenya.
​
Team Bundufundi is a family group with a passion for Rhino Charge and the African wilderness. Competing in the Rhino Charge since 1996 we have raised a total of $330,000 for Rhino Ark, and came first in the overall event in 2010 and 2013. Our team is made up of committed volunteers!
Sean Avery
Sean, the fully fledged "mzee" on the team is our driver, chief mechanic and the founder of Car 38. His modifications are the stuff of legend!
Kieran Avery
Kieran - the "shock absorber". A qualified vet, has been Charging since he was 8 and brings strength and experience to the team!
Patrick Avery
Patrick, is chief navigator and is also skilled as a medic, runner and mechanic. With plenty of Charge experience he is a key asset!
Harry Brainch
A key team member for the last decade Harry is known for scouting all day, his mechanical solutions and willing commentary to the video camera!
Al de Boer
A graduate of the De Boer school of engineering, Al is a very useful mechanic and a fit runner on the day too!
Damo
Damian Fison - as fit as they come and very bush wise - evening fell runs and regular escapades up Mt Kenya make him a valuable addition... A welcome team 38 debutant in 2018!
James Boyd-Moss
James - an additional engineer to the 2017 team. Mechanically minded, fit and strong... Will it be lucky number 1?!
Kuki Noble
Kuki runs like a gazelle all day. A qualified GP she is very vocal and keeps the boys in check!  She was married to Matt after they won the 2013 Rhino Charge together!
Matt Noble
Matt is doctor #3 on the team and specialises in 'Bush Medicine'. A relatively new team member, Matt brings great humour and energy to Car 38!
Kiran Jethwa
Nearing 40 Kiran is another runner whose energy and commentary are legendary. Cultivating his image as a celebrity chef, Kiran is never shy of the camera!
Colm D'Olier
Colm joined in 2015 and despite being confined to an office for the last decade still has bush in his blood! He is a great asset with ox-like stamina and good bush skills!
1/2
No Bush too Thick - Car 38
​
A look at Car 38 in action...
Car 38 began life as a Series II Land Rover. Over the years it has been modified and now features the original body attached to a coil sprung chassis from a Discovery, powered by a Range Rover 3.9 EFI V8 petrol engine and running on Volvo portal axles for extra clearance.
The whole thing is held together by yards of welding and finished off with legendary "mwangi coupling", or strips of inner tube tyre.